I stumbled over a news feed about Kris Jenner (who I didn't know before but now I now she is the mother of the Kardashians). My attention was attracted by the harpsichord behind her in the photo: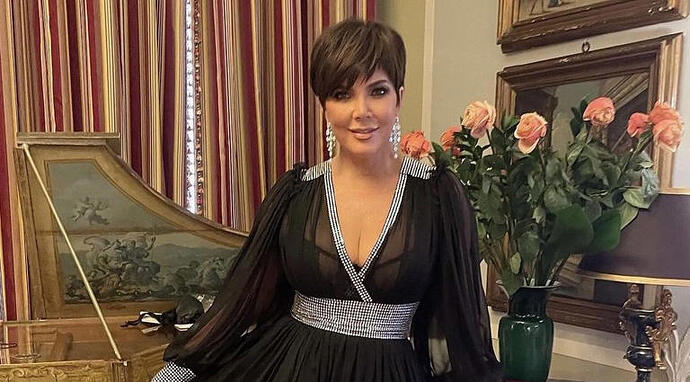 First of all: is that a known harpsichord? it seems to be in a private house.
Maybe it's something with the perspective of the photo, but it seems too short, no?
The jackrail is out of its supports?
Is that a lid stick or a lid cord? In a strange position, however - it's offset.
Is there a transparent plastic cover, which something is placed on?
(and by the way, what does Kris jenner do with a harpsichord? - just joking, don't respond to this.)
Domenico
PS Some websites I have found the photo on:
https://indianexpress.com/article/lifestyle/fashion/north-west-kardashian-jenner-transform-into-kris-jenner-for-her-birthday-8252390/
https://indianexpress.com/article/lifestyle/feelings/kris-jenner-kardashians-family-challenges-2021-7701028/