I put this in the General section, as opposed to the "instrument building" section, as I think it's a musical issue as well as a making issue.
Why is the peau de bouffle used - and made - so rarely? With all the perplexities regarding the "real" sound, the best material to use, etc., it seems to me a wonderful tone and surely an alternative to the usual stops (however, the 4' alone is another stop which I would want to hear more often). The peau de bouffle seems less prone to tire the ears than the buff stop.
It was a late addition to the harpsichord, to be sure, but don't you think it would adapt very well to much of the music of the previous centuries?
During the so-called harpsichord-renaissance the plectra were often made of leather. It was a bad leather, usually too stiff, the sound was ugly, it was often the only register or the principal register of the instrument, the harpsichord wasn't fully understood yet, and so on. Maybe there is a psichological refusal of the peau-de-bouffle as something pertaining to an era when the harpsichord were much less faithful to the originals than today?
I found some recordings (some are all peau-de-bouffle, some you must listen to the whole track to spot):
Pancrace Royer - L'Imagination par Anne Maris Dragosits
William Christie plays Rameau Suite in A major (part 2)
(the repetitions are in peau de bouffle)
J.K.F. Fischer, Suite in d minor "Uranie" - Passacaglia. Giovanni Paganelli, harpsichord
Jean Philippe Rameau: La Livri (Johannes Fiedler playing)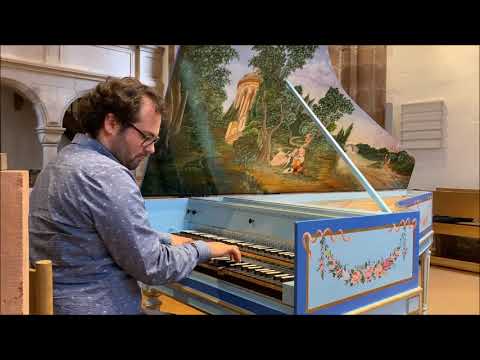 The last two harpsichords are made by the very fine young maker Max Doronin. In the last one you can hear the buff stop as well.