Here's a youtube on harpsichord quilling.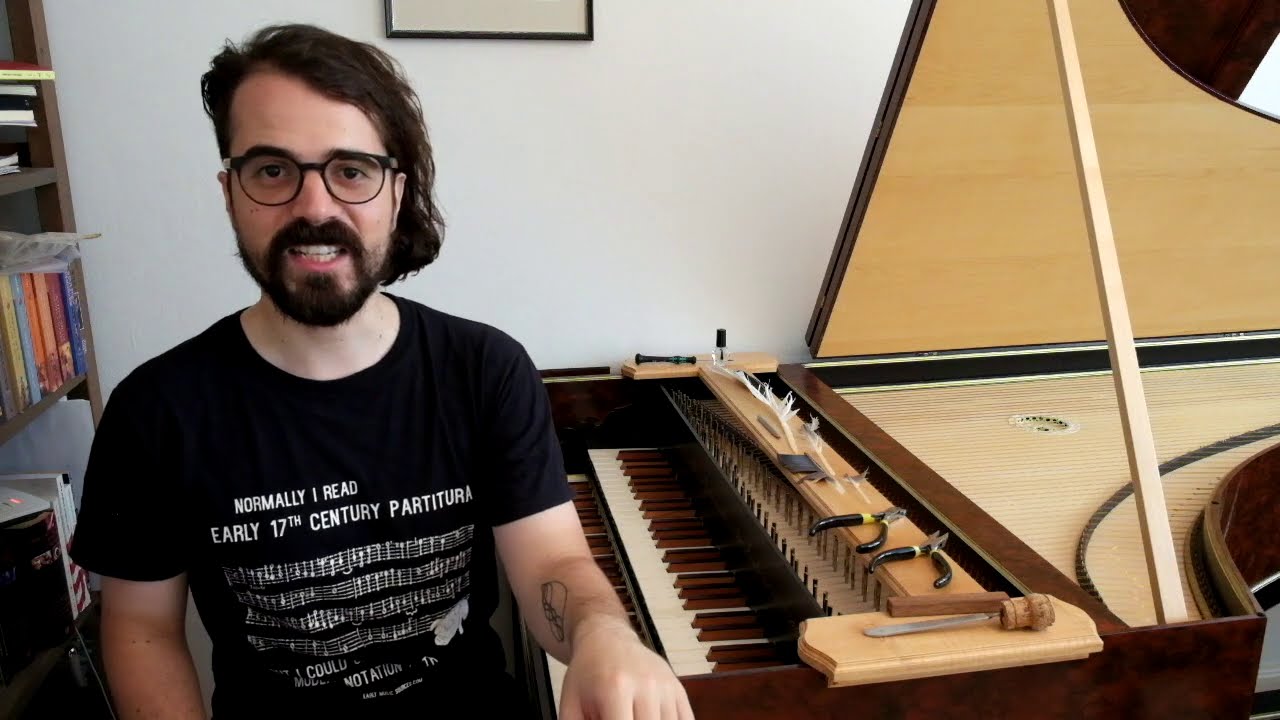 It's excellent. Except I can't read the punchline on his T-shirt.
Dear Andrew.
It now occurs to me that your eyes are good enough to make out that first text. The rest of the front (obscured by the shirt folds) seems to be all musical notation, and I am sure you want to know the composer and the piece. Sorry I was not with you so quickly!! Wolfgang
There are lines of text after the music:
But I could give
modern notation a try
Early music sources.com
During the video he moves a bit so the text becomes readable.